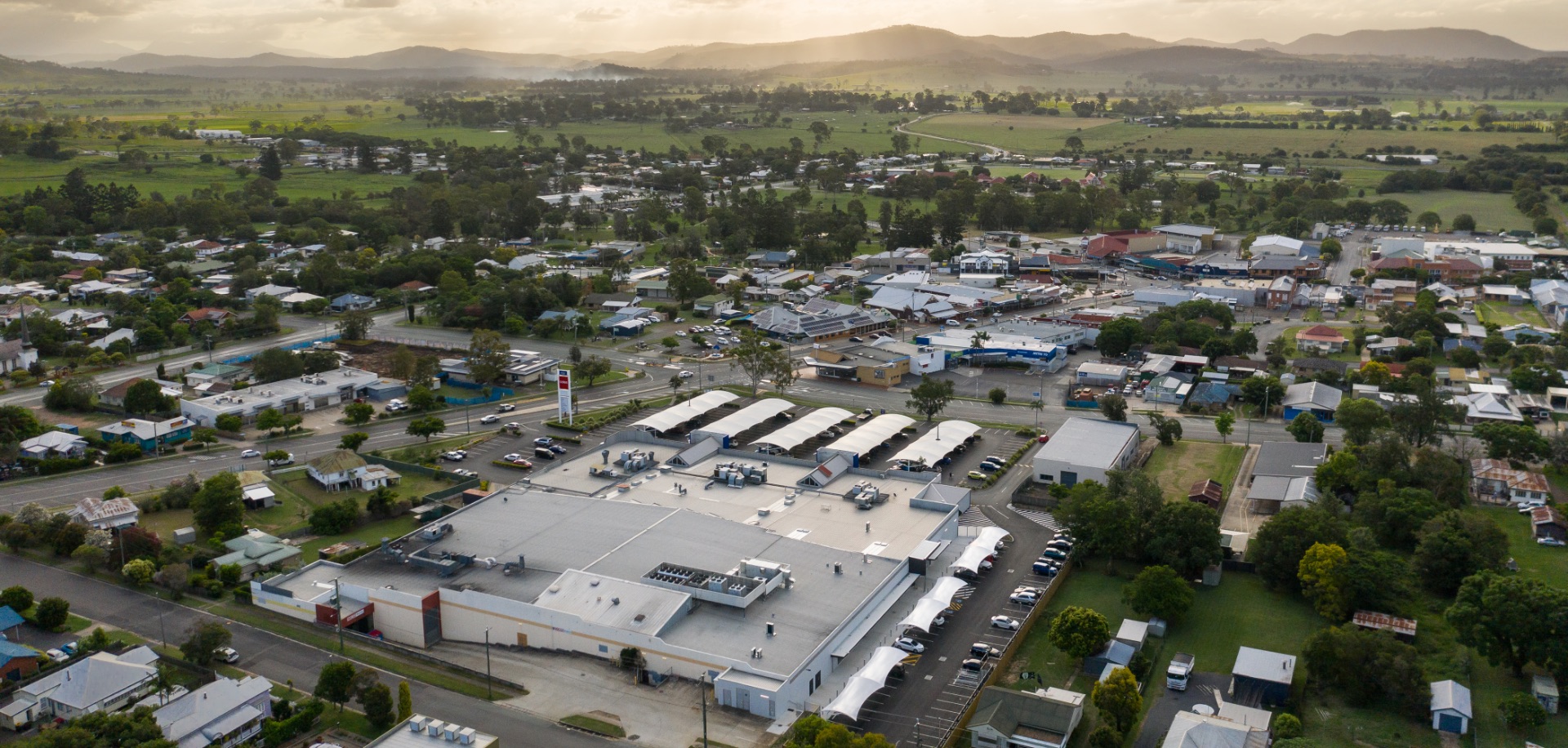 the scenic rim's
premier shopping centre.
Contact
If you have comments, feedback or suggestions for how we can improve your experience at Beaudesert Fair, please contact us using the enquiry form below. To contact a specific store, you can visit our Store Directory.
Parking
Beaudesert Fair has around 12 disabled persons parking bays all accessed off Anna and William Streets. Disabled bays are located in the Northern car park (Medi Hub) and on the Western and Southern sides of the Centre.
Directions
Parking availability – Use a map here also, could;d denote where the parks and disabled parks are as a quick easy guide.
Northern Carpark – Medi Hub – 38 available
Western Carpark – Front of Centre
Southern Carpark – William Street side
Security
Our Security staff are here to help you 7 days a week. If you have something to report or require any assistance please contact Security by emailing, admin@mycoreproperties.com. If you have an emergency please contact the Police on '000′ or Police Link on 131444 or Beaudesert Police on (07) 5542 1155.
Centre Management
If you would like to contact us about a general enquiry, would like to provide some feedback or highlight an issue or error regarding the website, please use the form below to fill in your details and email us a message.
Parents Room
Our well­ equipped Parents' Room is a clean, comfortable and convenient space and provides the following services; change table, secure and quiet feeding area. The Australian Breastfeeding Association has given our Parents' Room tick of approval. Our Parents' Room is located:
Lost Property
If you have misplaced an item, please contact us by emailing, admin@mycoreproperties.com to provide a description, time and date and leave your details.
Contact Us
Do you have questions, thoughts or feedback? Get in touch using the form below - we'd love to hear from you!
Contact Form
"(Required)" indicates required fields